Punchline is more than just the Joker's latest girlfriend – she may be far more dangerous than him, and Batman can't stop her.
Punchline may act like nothing more than a Joker fangirl – but she could maybe be more dangerous than the Joker himself. The Clown Prince of Crime has a new squeeze in Punchline, and she's been causing chaos in Gotham City. In truth, there are striking similarities between Harley Quinn and Punchline, suggesting the Joker never really got over Harley and was eager to replace her.
The chaos has only just begun. Punchline now stars in her own ongoing solo series, written by James Tynion IV and featuring art from Mirka Andolfo. She was captured at the end of the "Joker War" arc, and – unusually for Gotham – is now being put on trial. Most of Batman's rogues' gallery wind up in Arkham Asylum, but Punchline insists that, not only is she entirely sane, she is also innocent of her crimes.
Continue scrolling to keep reading
Click the button below to start this article in quick view.
Related: Batman Finally Admits: The Joker is Right
Punchline #1 reveals its starring character is more than just a Joker groupie. Like Harley Quinn, Punchline became obsessed with the Joker, but not because she found his lunacy inspiring. Rather, she came to believe the Joker had been attempting to send a message to Gotham City all this time. And now she is taking her trial as an opportunity to send this same message to the entire world. Unlike the Joker, Punchline understands social media, and she knows how to manipulate popular culture with it. It also doesn't hurt that she's attractive, and a lot of guys are willing to listen in just because they have the hots for her.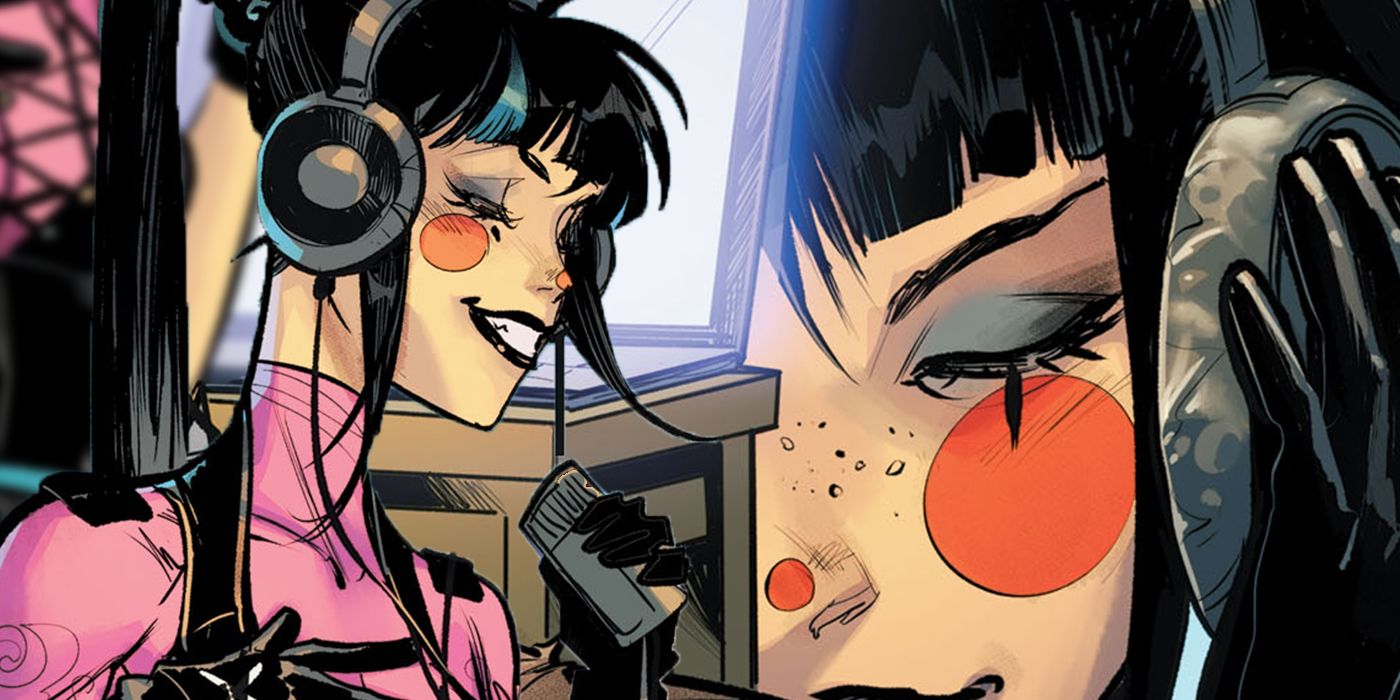 The Joker is a force of chaos, but his actions have generally been restricted to Gotham City, largely because he's laser-focused on tormenting Batman. In contrast, Punchline wants to reach the entire world. Worse still, Punchline #1 suggests she's pulling it off, because her messages on social media are trending across the globe. Her little show has been played on every continent and she's inspiring acts of violence all over the world. Through Punchline, the madness of the Joker can spread unchecked.
Fans will have to wait to see if Punchline gets the proverbial last laugh throughout all this. She is every bit as lethal as Joker, every bit as murderous, yet she has positioned herself as the perfect messenger to drive the entire world to madness. Worse still, she's doing this in seemingly a totally legal manner, even portraying herself as a victim rather than a villain, meaning there's not a lot Batman and the rest of the Bat-family can do to stop her. The trial has only just begun, but Punchline already has the world's attention and she's already proved herself far more dangerous than the Joker himself.
More: Batman: The Joker's Movie Weapon Just Became DC Canon
Black Lightning Season 4 Promotes Chantal Thuy's Grace Choi To Series Regular
About The Author